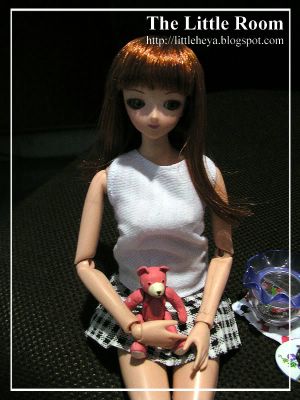 Seara got her new bear bear from the Re-Ment Wazakka set i bought for her.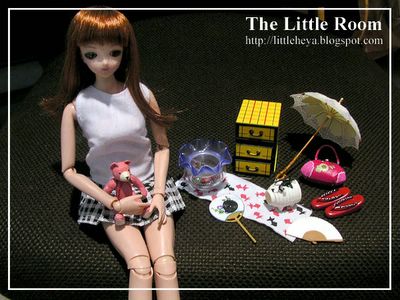 Part of the sets, which consist of the Summer,Spring and Autumn in here. The bearbear plush she's holding are from the Autumn set.
Close ups on the miniatures. Truly detailed. But too bad, Seara doesn't fit in the geta (jap clog shoes).
Each set of rement comes with a very little cutey keychain *hearts*
Cross-posted some on my
own blogger
too ^^